SOPAN's Suvidya College of Special Education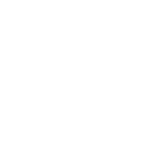 National Assessment and Accreditation Council (NAAC) was established in 1994 as an autonomous institution of the University Grants Commission (UGC). It mandates making quality assurance an integral part of the functioning of Higher Education Institutions (HEIs). By aspiring for and working towards accreditation Suvidya College is demonstrating to all stakeholders that it is working hard to ensure its programmes meet quality standards. Also, the activities conducted is reflective of commitment and integrity.
Suvidya College of Special Education has applied for NAAC cycle 1 on March 28, 2023. The IIQA report has been approved and accepted on May 31, 2023 for SSR. The first IQAC committee was formed on July 15, 2022.
Rehabilitation Council of India
Dept. of Higher Education, Ministry
of Human Resource Development