SOPAN's Suvidya College of Special Education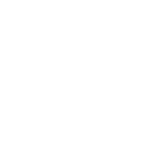 Education goes well beyond coursework. Extra-curricular activities form a vital part of student experience here at Suvidya College of Special Education, creating unique opportunities for learning.
The B.Ed. Special Education (ASD) Course at Suvidya avails the students several activities that are complementary to the course work and also contribute towards professional development of the students. The activities are planned for enhancement of students' knowledge, skill, attitude and personality.
Workshops – Workshops give a hands-on experience to enhance learning. It also gives the students
opportunities to manage issues related to disability within a diverse classroom. Workshops like puppet
making, dance and drama, augmentative and alternative communication, sensory integration therapy etc. are held. Students are encouraged to participate in the workshops and implement the learning in appropriate situations in the course work.
Sports – Apart from the curriculum, sports and physical activities are important for student's overall
personality development. Students participate and contribute towards planning and conducting sports activities for children with disabilities. This nurtures their extracurricular skills and abilities. B.Ed. students enthusiastically participate in the sports day event of schools run by SOPAN.
Inter-college Competitions – Students are encouraged to participate in inter-college competitions as and when organised by colleges.
Awareness programs –At Suvidya College of Special Education; we believe in creating community awareness to orient people to abilities and needs of persons with autism and associated disabilities. Students enthusiastically participate in the community awareness programs which may be in the form of events at the malls, street plays and flash mobs. Students are encouraged to plan programs at various institutions and public places to create awareness in the masses. Students showcase the talents of children with ASD by disseminating information to general public through various mediums like audio visuals, hand outs and on the spot performances.
Educational Tour– Suvidya College of Special Education organizes educational tours for their students to different places in India where national institutes are located. They gain insight into the educational programs for children with disabilities with special focus on autism. They visit various centres within that city which work for rehabilitation of persons with disabilities. This gives them a national perspective on special education and rehabilitation services in various parts of the country.
Rehabilitation Council of India
Dept. of Higher Education, Ministry
of Human Resource Development